Queen City Race For Life
Join us on 10/23/2022
(race date estimated)
Queen City Race For Life Description
NEW Location for 2021
The 2021 Queen City Race for Life will happen this year as both an In-Person Event on Saturday, October 23, 2021 and as a Virtual Challenge that you can do wherever you want through October 23rd, 2021.
Virtual races must be run between Saturday October 16th and Saturday October 23rd. Virtual runs must begin before 8:01am on October 23rd, 2021 in order to qualify.
Race Information
Start/Finish Line: Race will begin and end at Meridian Community College - 910 Hwy 19 N, Meridian, MS 39307, Meridian, MS
October 23, 2021
Race Day Registration begins at 6:30 AM
Race Start Time:
5K Run/Walk – 8:00 am
1 mile Run/Walk – 9:00 am
followed by the Street Strut
Register Online:
at Time2Run.net
Please make all checks payable to MCC Foundation
Packet pick-up will be at Meridian Community College (Quave Student Center) on Friday, October 22, 2021 starting at 10 AM.
Awards will be given immediately after the Survivor Street Strut for all events. Door prizes will be given out throughout the event.
For any questions, please contact
601-938-5882
Phyllis Holladay
email phollada@meridiancc.edu
THE FUNDS ARE STAYING LOCAL!!
PLEASE SUPPORT THIS CAUSE!
CANCER PATIENT BENEVOLENCE FUND
T-Shirts are only guaranteed for all pre-registered runners, walker, and preordered T-Shirts. Remaining shirts will be given out on a first come basis during race day registration.
Waiver: I hereby certify that I am adequately trained and fit to participate in this race. In consideration of the acceptance of this entry, I, the undersigned, for myself, my personal representatives, beneficiaries, and heirs knowingly waive, release and forever discharge and all rights and claims which I may hereafter accrue to me or my estate against Time 2 Run Race Timing, the sponsors, race directors, organizers and volunteers and assigns for any and all injuries, illness, damage or death suffered by me in this event. I will also allow my picture and name to be used in telecasts, publications, etc. as a result of this event. I also understand entry fees I pay are non-refundable and there will be no confirmation of my entry.
"Give generously, for the gifts will return to you later." Ecclesiastes 11:1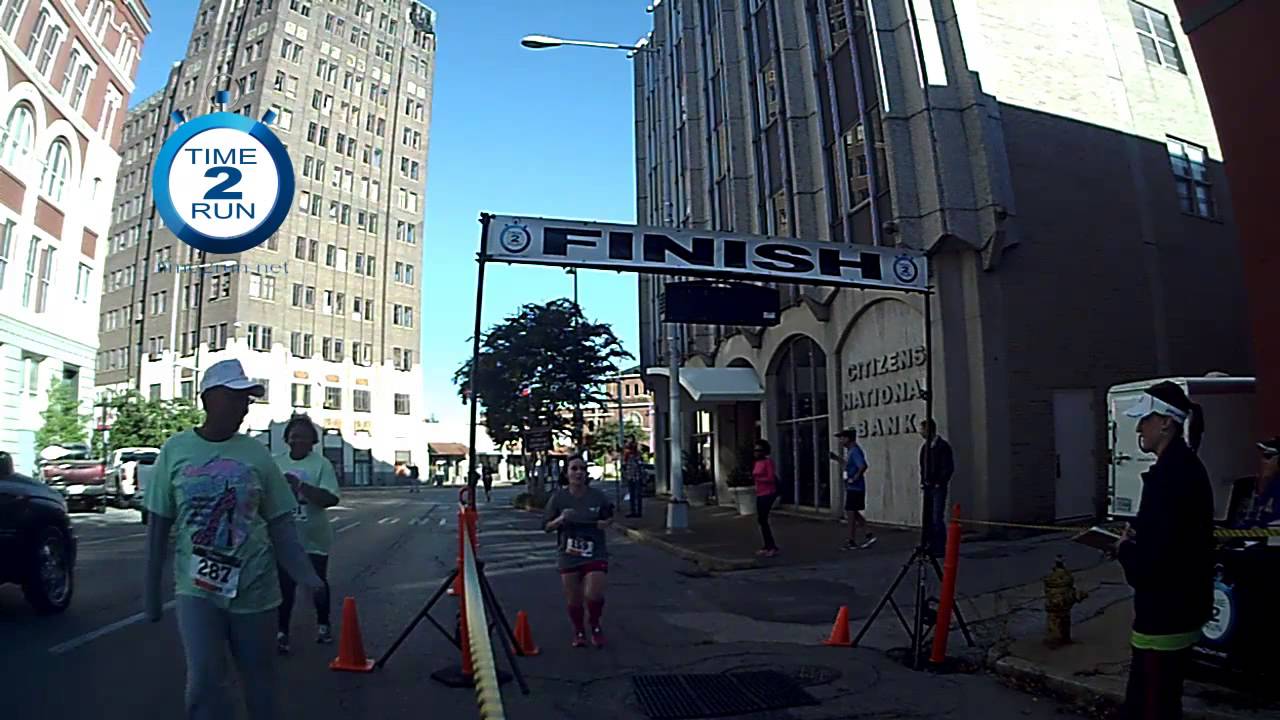 Queen City Race For Life Where & When

Location:

Meridian

,

MS 39307

Race Date:

2021/10/23 08:00:00 AM (Saturday)

Categories:

5K Run
5K Walk
1 Mile Run
Virtual 5K
Virtual 5K Walk
Virtual Fun Run
Queen City Race For Life Reviews
Meridian, MS Weather
Queen City Race For Life weather history
Based on a 5 year average and a race date of October 23rd, Meridian, MS can expect temperatures between 51℉ and 62℉ with humidity around 81% and precipitation of 0.28".
Last year the weather condition was Cloudy.
Meridian, MS current weather
85.8℉

Clouds
Join us at the Queen City Race For Life in October for a great race. The Queen City Race For Life works hard to deliver you a memorable race experience. We would love to hear from you, so consider writing us a review or contact us at: gsr5k@yahoo.com
Contact Information
Name:
Email:
gsr5k@yahoo.com
Website: